Request an Appointment
[contact-form-7 id="7769″ title="Banner form"]
Emergency Plumbing Marysville WA
[contact-form-7 id="7769″ title="Banner form"]
Emergency Plumbing & Sewer Services by Stollwerck in Marysville
Has there been a sudden drop in water pressure to your plumbing fixtures and you hear a 'hissing' noise near a wall or ceiling? Did you have an unexpectedly lukewarm or cold shower? Do you smell gas when your gas range is not in use? Prompt attention to immediate water and gas issues is essential for your safety, to lessen repair costs and preserve your Marysville home. Stollwerck Plumbing & Sewer understands your home and business needs when sudden plumbing issues arise. Call our responsive plumbers for professional emergency repairs!
Call

425-905-2931

for Business hours or after-hours emergencies.
Fully licensed emergency plumbers for any job.
Flexibility in service hours to meet Commercial business needs.
Located close to your neighborhood for fast response times.
Emergency Plumbing Repair Marysville
Whether you are located in Sunnyside, up on Getchell, or centrally located off State Avenue, Stollwerck Plumbing provides you sensible and dependable emergency repair plumbers who will readily examine the issues, provide a worry-free estimate on-site, and complete the repairs to resolve your plumbing needs. We are focused on presenting reliable options to fix your water or gas emergency. Our plumbers will discuss precise information in our estimate, which will allow you to feel comfortable in your specific plumbing resolution.
We don't believe emergency plumbing repairs call for makeshift solutions using inferior materials, or by addressing only part of problem, resulting in later repairs. Calling Stollwerck Plumbing for your emergency service gives you confidence that your repairs are being evaluated by a fully licensed, bonded and insured plumber, requiring thousands of hours of industry training, together with years of experience. We also offer our Company's one year warranty on our labor (excluding drain cleaning services). Our team addresses all repairs, emergency or not, with our core values of craftsmanship and use of quality materials to ensure lasting results.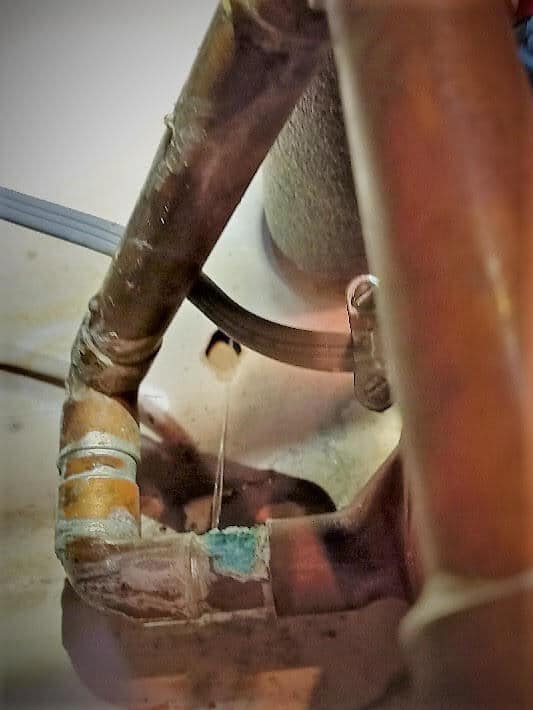 Emergency Plumber Services Marysville Includes
Call Stollwerck Plumbing for Pressing Plumbing Issues!
Clogged drains
Leaky faucets
Overflowing toilets
Burst pipes
Gas leaks
Broken Angle Stops
Leaking Water Heaters
Backed up sewers
Leaky Hose Bibs
Frozen pipes
Emergency Plumbing Professionals Near Me
Stollwerck Plumbing & Sewer also performs service for Commercial Emergencies for your business locations. Our team knows your restaurant, retail store, office, commercial warehouse or municipal building can be hit unexpectedly by a water or gas emergency. Open the doors after being closed for the weekend to find a pool of standing water when the rain drains backed up on Grove Street? Grease traps need cleaning on the 64th? Give our team a call. As small business owners ourselves, we endeavor to respect your hours of operation, to minimize any "down time" when addressing your emergency service needs.
When faced with a plumbing emergency, and you need services in the Marysville, Stollwerck Plumbing & Sewer is your team to call. Our responsive teams will work hard to solve your plumbing issues in a timely manner! Call Stollwerck Plumbing at 425-905-2931!
Who do You Call?
Emergency plumbing matters never happen at a good time, but knowing you have a professional neighbor to call, who you can trust to remedy the situation is invaluable. As fully licensed plumbers, we will apply our years of experience to solve any emergency issues. Contact Stollwerck Plumbing at 425-905-2931!
Looking for Residential/Journeyman/Service Specialists for Plumbing!
Incentive Plan – DOE! Hiring Bonus: $15K D.O.E. for Journeyman, up to $5K for Apprentice D.O.E. NO VAX status required - its your own business, not ours.
Local, family company seeking reliable and motivated person who wish to work a full-time, steady schedule in the Everett, Mukilteo, Lynnwood area.
No trips to Seattle, no weekends, no "on-call" shifts!
Competitive non-commission based wages.
Our company focuses on friendly service and repair calls, remodeling/renovations, and professional drain cleaning - no new construction.
Our motto is simple – "Say what you'll do, and do what you say." Our philosophy is to provide every client with the same service level we would for our own parents -fix it correctly, at a fair price, with the correct materials for the job.
All Residential/Journeyman/Service Specialist Plumbers must have current WA State license. We require a valid driver's license, and reasonably clear driving record. We expect punctual attendance, clean and professional appearance, with motivation to work efficiently with attention to detail. We require good communication skills with clients and co-workers, desire for learning new processes in the industry, and ability to drive responsibly in traffic. Candidates must meet ability to lift 15-80 lbs. as required for moving equipment/ materials.
Experience: Residential/Journeyman/Service Specialist - 1-2 years. Trainees: DOE
Typical work hours: 7:30am-4:30pm, Monday through Friday. 30+ Hours per work week guaranteed.
Full Time Employee Benefits: Great Hourly Pay, Paid Time Off, Paid Health insurance (with option to add dependents at employee cost)/ Basic Life/ AD and D, SIMPLE IRA retirement plan, Uniform allowance (hoodies, hats, shirts, work jeans and boots), Company iPad, Company cell phone, newer work truck, and BONUSES!