Plumbing Installation and Repiping Services
Every year, thousands of property owners discover the necessity of repiping a residential plumbing system. When you require a licensed plumber to perform repiping and plumbing installation, contact Stollwerck Plumbing and Sewer for fast, qualified assistance with an unheard-of 1-year guarantee on labor.
Stollwerck Plumbing & Sewer serves the greater Mukilteo/Everett area from Lynnwood and Bothell to Whidbey and Snohomish.
Comprehensive Plumbing Installation
Stollwerck Plumbing and Sewer also provides skilled plumbing installation of toilets, sinks, faucets, shower heads and other plumbing fixtures. Our services assist homeowners and property managers in maintaining attractive, updated homes with both new fixtures and plumbing.
Replace worn, corroded or dated fixtures and plumbing to:
Once again love the sight of your kitchen or bathroom
Keep important living spaces modern and enhancing the value of your home
Renovate and update your home with additional sinks and customized bath fixtures
Turn part of your home or outbuilding into a rentable apartment, shop, studio, or other new livable space
Create a mother-in-law unit or outdoor kitchen
Provide automated faucets to assist people with disabilities
Lower or raise the height of sinks, shower heads, and toilets currently at awkward positions
Save water with new, attractive water-conserving faucets and toilets, and more…
Frequently, property owners discover that installing new kitchen and bathroom fixtures represents a cost-effective way to renovate an aging property. New fixture hardware helps breathe new life into the appearance of bathrooms and kitchens…and lets you stop cringing at the sight of your grungy fixtures.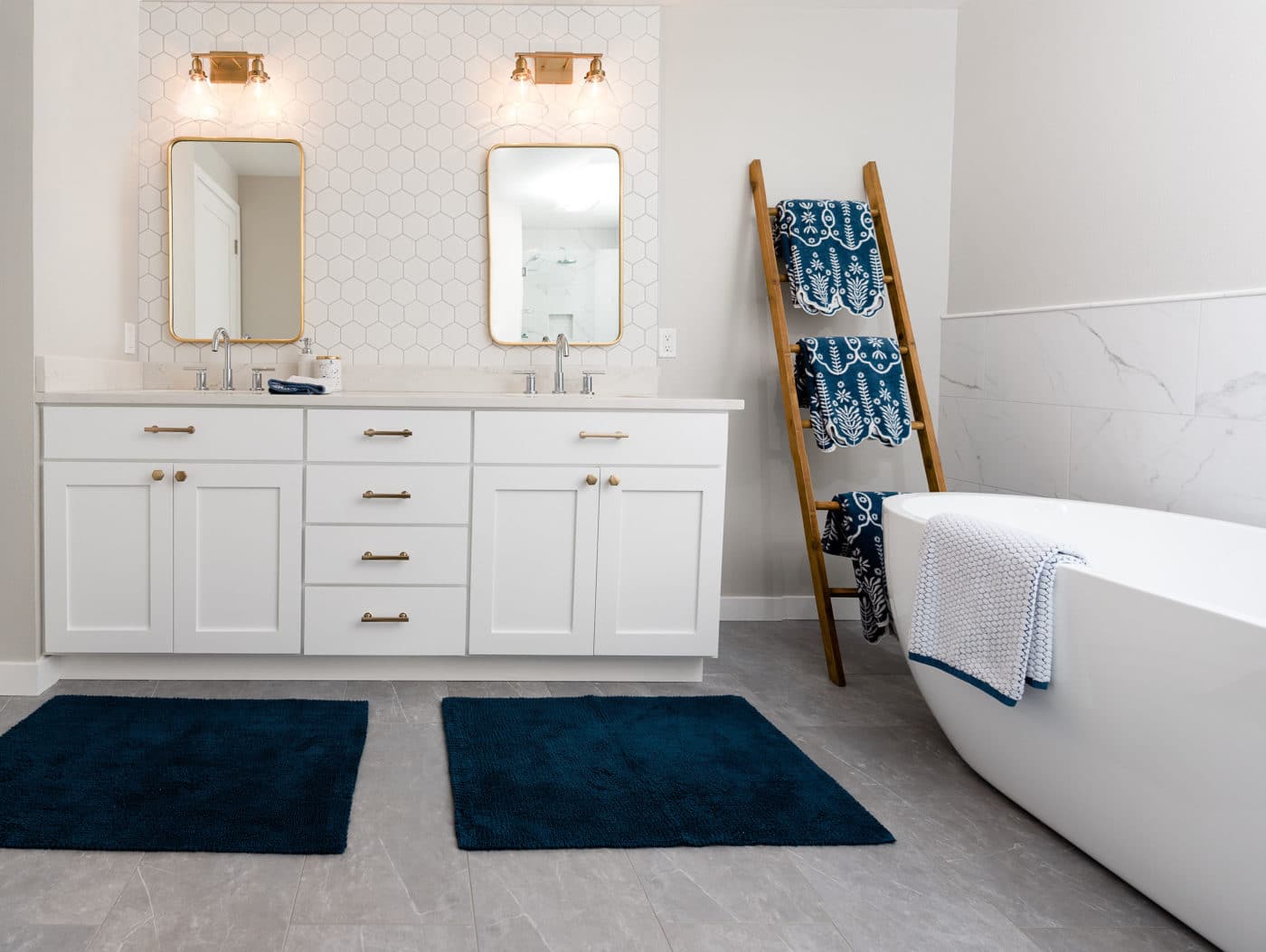 Why Repiping Matters
Property owners may decide to repipe a plumbing system for a variety of reasons. Some of the most common include:
Desire to upgrade the plumbing system by installing newer model pipes
Fears of lead, rust, or contaminants in existing older plumbing
Cost-effectiveness of repiping rather than repairing multiple leaks in the existing system
A significant building renovation requires repiping in order to accommodate remodeling
Additionally, the repiping process may assist a property owner considering placing a residential property on the real estate market.
For example, between 1978 and 1995, builders installed inexpensive polybutylene pipes in many homes and apartments around the United States. This material proved unsatisfactory because naturally occurring chemicals in water eventually seep into the pipes, causing them to grow brittle. Polybutylene pipes frequently develop numerous minute fractures and these piping systems sometimes develop recurring water leaks, a liability to your home.
Plumbing repairs may not prove cost-effective in this situation. Real estate agents usually recommend completely replacing polybutylene pipes before listing the property or proceeding to a closing.
Letting a home's plumbing go into disrepair can both threaten the home and the health of your family. Leaks or bursts can cause structural damage, rot, black mold, and more – affecting both property and well-being. Old piping materials can also create unhealthy water over time by leaching chemicals. And old piping can corrode, causing constant clogging and draining problems.
Stollwerck Plumbing & Sewer will fully analyze the situation and give you the most cost-effective solution. And we complete the work quickly to minimize the impact on your life.
Give us a call to discuss your options and give your system an evaluation.
The Repiping Process
During repiping, a qualified plumbing professional will inspect the entire plumbing system, identify the type of pipes, and replace faulty or unwanted sections of pipe with completely new material approved by the property owner.
In some cases, repiping involves the complete replacement of all the pipe used within a residential plumbing system. In other cases, repiping involves replacement of only a specific problem area.
Although the process of repiping may prove expensive, this project typically saves property owners money over the long term. Instead of paying for property damage caused by recurring water leaks, and paying for frequent plumbing repairs, customers obtain value from the installation of new, long-lasting pipes.
Repiping a plumbing system when necessary ultimately proves more cost-effective than delaying this process and takes care of all the recurring problems found in older plumbing.
What to Look For in a Plumber for New Plumbing and Repiping in Your Greater Mukilteo/Everett Area Home
Previous experience
Fully licensed beyond state mandates
A team of fully licensed plumbers
A willingness to liaison with other professionals, such as insurance agents, lenders and property managers
Reviews that describe quality work and service (like on Yelp)
Warranties and labor guarantees that back up service
Stollwerck Plumbing and Sewer strives for complete customer satisfaction by hiring only licensed plumbers. We've stood behind our work for over 20 years.
Our company possesses the capability to complete projects involving multiple units on schedule. We cooperate closely with real estate professionals to help clients achieve desired results. We furnish an ironclad 1-year guarantee on all labor!